Bus Models
When you purchase a bus from Coach & Equipment, you can expect a quality product and excellent customer service. While much of the bus industry has become increasingly consolidated by larger corporations, we remain a family-owned company. Our management model gives us the freedom to provide personalized care. Please view our sellsheets to see some of the standard options that we offer.

If you have questions about our buses or the buying process, please contact Coach Bus Sales at (315)694-7154.
---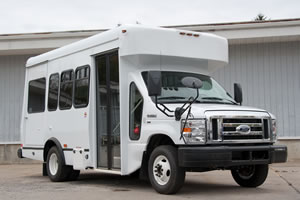 Phoenix ML
The MetroLite has a streamlined compact and lightweight model for increased manueverabilty and better fuel economy without sacrificing safety and durability.
Sell Sheet (1.2MB pdf)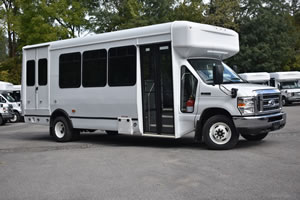 Phoenix DRW
The Dual Rear Wheel (DRW) is a powerful bus optimized for passenger safety and comfort and that is perfect for a variety of transportation needs.
Sell Sheet (6.9MB pdf)